Get Raw Skills - Get Your Feet Wet
This model is great for complete newbies who want to quickly apply what they learnt without going too deep into the principles. In short, you learn as you do. Watch the video above to understand better.
— Fast learning 
— Easy Learning 
— Fun Learning (build as you learn)
— International Networking
— And many more…
Now Available Online & Offline
Online (Distance) Learning delivered through our Engaging Interactive App (Web & Mobile)
Simple, clean user interface to have access to your study program content.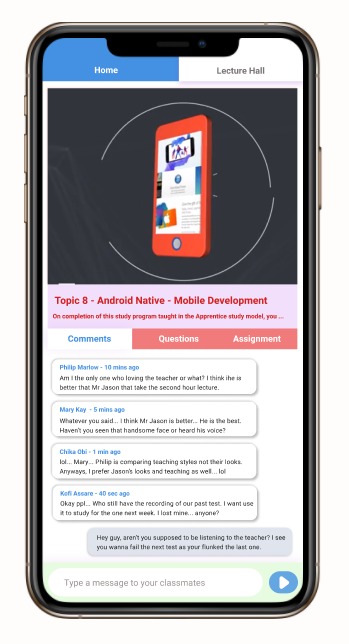 Engaging comment section in each scheduled lectures to interact with other students.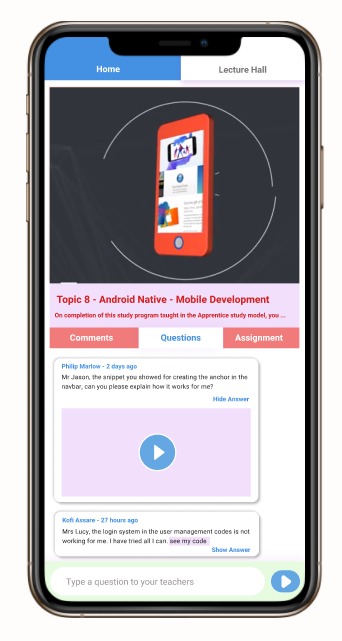 Robust question area where instructors answers students in video or text during lectures.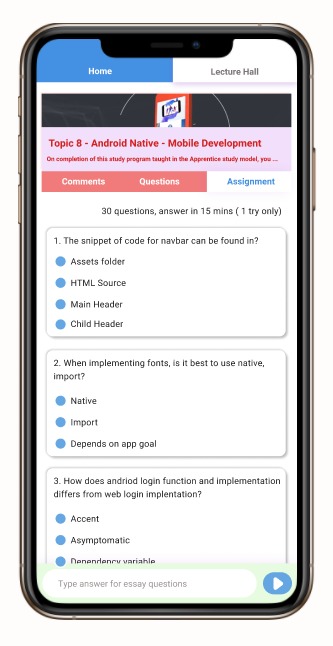 Thought provoking online assignment area for students to prove their understanding.