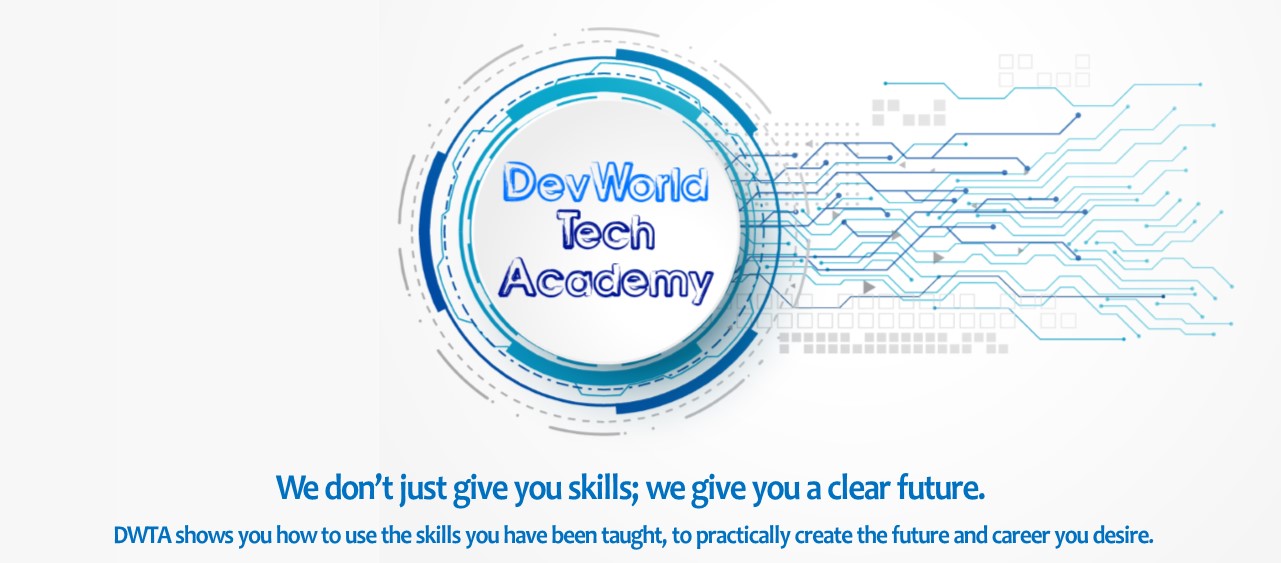 Why is DevWorld Tech Academy (DWTA) Unique?
Why are we unique?
As the question goes, I will be focusing on the whys/motives that drives and motivates our uniqueness.
And as for what's actually different about us – what makes us unique; I will address that in this other discussion.
DevWorld Tech Academy's Uniqueness
When you enroll in DWTA, you are taught skills plus career path (that is, you get 2 in 1). Students of any of our faculties graduate as company employees, freelancers (independent contractors) or entrepreneurs in their field of study.
Please Note:
As announced, all new students are to complete their application processes, tuition fees, and registrations for the next academic session as soon as possible before classes begin for the new session. You can see the step by step info here and the admission requirements here needed to complete your registration on time before space runs out.
Info Pages & Links for Prospective Students
This is Why DWTA is Unique
Ever since I was young, I have always been a science lover, and although I performed exceptionally well in the Art and Business discipline; I had always known my career will have a great deal to do with science.
This conviction led me to enroll as an Electrical & Electronic Engineering student at Eastern Mediterranean University (EMU), North Cyprus; after having deferred my piloting and aeronautic engineering dreams for Masters and beyond.
It was while at EMU that I stumbled onto Online Marketing, Digital Marketing and later on Information Technology (IT) as a whole. And here I am, serving as the Coordinating Director of DevWorld Tech Academy (DWTA).
My name is Frank Chisom and in this interview, I will be expounding on the reasons, the why, the motives behind DevWorld Tech Academy's uniqueness.
WealthBankers Limited – Leadership, Entrepreneurship, God
The main reason is WealthBankers. Without WealthBankers Limited, all the other reasons and motives below cannot hold. This is because they are all derived from the heart, the core, the purpose, the reason for the existence of WealthBankers Limited.
If DevWorld Tech Academy had belonged to any other organization, it won't be the academy that it is and hopes to expand into in the near future.
DevWorld Tech Academy is owned by WealthBankers Limited; which is a tech platform development firm. And since 2017, WealthBankers Limited has been building the largest internet ecosystem of online platforms in Africa (95% of them have not been released to the public and are still in the development stage).
For DWTA, it all started during our employee recruitment for our tech division (DevWorld), in both Ghana and Nigeria. That was when we realized that there was a deficiency of skilled, practical-enhanced, project-refined IT experts and developers in Africa. Hence, we embarked on a not so easy journey to solve this difficult problem through DWTA.
WealthBankers' mission, and by extension its corporate social responsibility is to combat poverty and unemployment especially in Africa through Leadership, Entrepreneurship, and God-loving mindset development. We have observed, and have chosen the tech industry as the best medium to accomplish this commendable goal in the current era.
Hence, all WealthBankers' initiatives directly or indirectly facilitate the grooming and development of leaders, entrepreneurs and God-loving individuals who will assist by contributing their quotas in making the world a better place for us all.
Not Just an IT School
Thus, given what was discussed above, DevWorld Tech Academy can, therefore, be said to be the best opportunity for any individual wishing to advance their tech-related career in Africa and around the world.
This is because DWTA is:
Skill Based
Project-Based
Career Based
Our students are taught up to date skills by highly skilled lecturers from universities in the United States. They are also taken through rigorous practical  projects by their class instructors to ensure that they graduate as practical-enhanced, project-refined and career-ready experts in their chosen career path we trained them in:
Freelance
Company Employee
Entrepreneur
Learn more on our website about our teaching style and the various types and levels of projects our students complete.
We are not competing to be the only best IT school in Ghana or Africa for that matter. This is because we are not just an IT or computer school. In fact, at the moment, we have no direct competitors.
Remember, WealthBankers was initially motivated to set up DWTA when we came across the lack of a reasonable number of quality project-enhanced and practical-refined software developers.
In our job post in 2017, we received about 150 applications for the developer job that requested developers who could code from scratch without frameworks. Out of these, we only found ten (10) satisfactory applicants.
Many had gone to the IT schools; many had studied something about tech development but only a few were confident in what they knew. Only a few had actually been refined through practicals and hardened through real-world projects.
DevWorld Tech Academy's goal is to teach complete beginners and intermediates through practical focused tuition and to refine and hardened intermediates and advanced IT professionals through real-world projects and our highly sought-after internship program.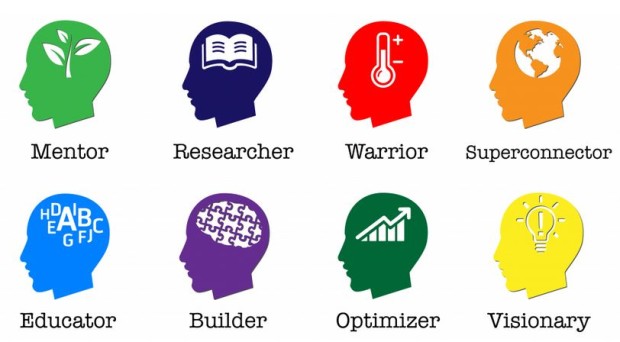 Tech Community especially in Software
Once again, you must keep in mind the reasons why WealthBankers Limited established DWTA. It is not just to train IT professionals but to create cohesion among the tech and IT professionals in Africa.
Hence, DevWorld Tech Academy's study programs are run with a community mindset and focus. Students are placed in project groups, career path groups, product & solution groups, etc to foster and enhance teamwork, team spirit, think-tank mindset, opensource mindset and awareness, and so much more.
Also, students of DevWorld Tech Academy are connected to other IT students, instructors and professionals from USA universities, India, China, Europe, and other African countries.
Remember, WealthBankers' ultimate goal is to combat poverty and unemployment through developing and facilitating leadership, entrepreneurship and God-loving people. Doing this through the tech industry provides unlimited market potential especially for Africa.
Information Technology especially the software & app path offers a level playing field for individuals from less developed countries giving them a better opportunity to compete, as it is mainly a war of the mind with a lesser reliance on resources and funding compared to hardware.
We have refused to chase – we chose to lead the trend
Most computer schools or IT training institutes especially in Africa focus on teaching older technologies and trends. DevWorld Tech Academy is not just a computer school has chosen to stop chasing but to start leading.
Yes, we have older technologies in our courses and program lineup; however, 70% or more of our available study programs focuses on emerging technologies and trends such as
Artificial Intelligence
Data Science
Cloud Computing
Cyber-Security
IoT – Internet of Things
Digital, Graphic & Product Design
Modern Web & Mobile Development
Digital Business, Digital Marketing & Digital Sales
Let other IT schools focus on teaching older technologies. We will focus on preparing and bringing the world, especially Africa to the future.
Hence, more of DWT's resources and time are invested in developing exceptionally smart, passionate and talented IT professionals who are equipped with the skill-set for the latest trends and emerging technologies.
Research & Development (R&D) especially in Software Development
Since DevWorld Tech Academy is not just a lone institution but a tech school and community backed by WealthBankers Limited, tech Research and Development are at its forefront.
Unlike students from other schools who just learn only what has always been there, DWTA students are encouraged to push the envelope in their quest to explore the forefront of tech.
They are not just instructor taught learner but are ardent researchers and self-taught learners (an essential value for a successful tech career). These researches and pet projects are developed into MVPs and beta versions and are quickly validated in the marketplace for sustainability and iterations.
All these are in line with WealthBankers' work ethics, culture, and organizational thinking. And, students in DevWorld Tech Academy are privileged to benefit directly from them.
Focus on Quality Human Resource Not Just Quantity
In line with WealthBankers' motivation in establishing DWTA, graduates from our Academy are a joy to their companies and employers as we only graduate top-notch IT experts who come out of our school and tech community with a wealth of knowledge and experience that rivals other tech professionals who have been active in the work field for two to three years.
This is made possible by the various real-life projects our students complete for themselves, for us and our clients and partners. Hence, holding a DWTA qualification is tantamount to being a certified tech / IT expert in the field they studied.
Tech Mentorship and Exposure to World Standard Tech Products and Communities
This is the destination of DevWorld Tech Academy's students.
Our purpose is to truly mentor young talented, passionate and hardworking tech enthusiasts. Refining them through practicals and hardening them through real-life projects and tasks.
So, they graduate as career-hungry and workplace-ready tech employees, Freelancers (independent contractors) and tech entrepreneurs.
We accomplish this by exposing our students, allowing them to interact with World Class tech expert mentorships and World Standard Tech Products and communities. These are actualized through exclusive events, seminars, conferences, webinars, in-class lectures and visits/trips to world-renown companies and their branches around the globe.
The result is that we graduate enlightened and globally-focused leaders, entrepreneurs and God-loving tech experts and professionals here at DevWorld Tech Academy.
In conclusion
As this interview comes to an end, I hope you remember that these are just seven (7) reasons and motives driving our uniqueness.
These that I have discussed are all time will allow for today. By the way,  you can find out what makes us different in this other discussion.
You are also welcome to visit us at our premises at Ashaley Botwe, Accra, Ghana and on DWTA's website. If you are inspired by what we do and the destination we are headed, we invite you to come to join us as a student or staff.
Our admission process is open all year round for the next intake session and we are always on the lookout to hire exceptional, passionate, hardworking individuals in any career field who aligns with our vision.
Thank you for listening to me today, talk to you again soon. Bye.