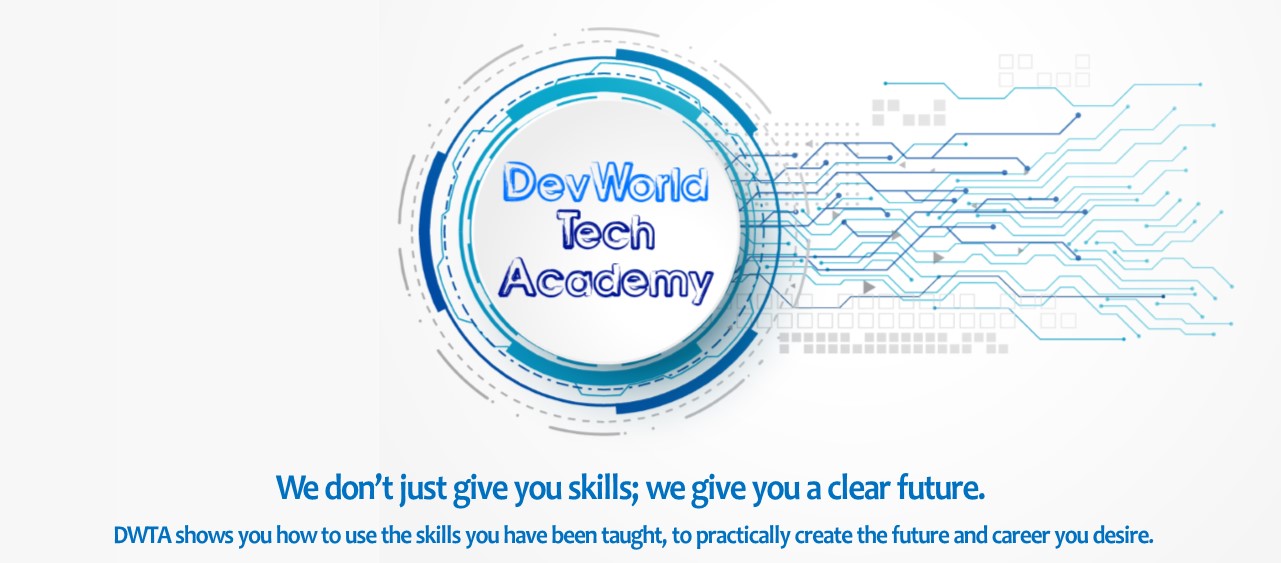 What is different about DevWorld Tech Academy (DWTA)?
It's a fair question.
You want to know what makes us different?
Why aspiring tech and IT professionals should choose us instead of others that look like us in the tech  and education industries?
The answer is simple.
We are not like the rest, and this is how.
As the Coordinating Director of DevWorld Tech Academy (DWTA) I get this question all the time, so I guess this interview is a great medium to answer a large proportion of the tech community at a go.
Remember, while answering your previous question – Why is DevWorld Tech Academy (DWTA) Unique ?, I already told you a bit of my background.
Well I will have you know that my experiences both abroad and at home adequately prepared me to run DevWorld Tech Academy in accordance to the guidelines and principles WealthBankers Limited have stipulated.
Please Note:
As announced, all new and old students are to complete their application processes, tuition fees and registrations for the next academic session (starting 16th May 2022) at least 2 weeks (that is, latest 1st May 2022) before classes begin for the new session. You can see the admission requirements here needed to complete your registration on time before space runs out.
Info Pages & Links for Prospective Students
DWTA Different in Almost Every Way
DevWorld Tech Academy is not just an IT / Computer school. We are also not a tech incubator or accelerator. We are a bit of all these hence we are unique as we are, with visually no current competitors and yet we are the future – the best thing to happen to any individual wishing to advance their tech related career in Africa and around the world.
1. Type of Students We Accept
Young in Mind
We are interested in individuals we are adventurous in their minds. People 15 – 40 years old who are not afraid to push the envelope of established technology as they explore new horizons in the tech world.
Have time to study
We are interested in individuals who have time to study and advance themselves for the near future of upcoming technology.
We don't want people who are too much in a rush; our study programs take 6 – 15 months to complete and graduate. We have weekdays, evening & weekend schedules.
Passion/Talent
You must have one of them to be strongly considered. Having both passion and talent for the tech industry is an advantage.
If you have the talent but not the passion, we can help you gain the passion by discovering the best aspect of the tech industry for you.
If you have the passion but not the talent, our practical focused teaching style will pull out the talent hidden within you.
Skill & Experience level
We welcome individuals of all levels to our academic and internship programs. Whether you are a beginner, intermediate, advanced or expert IT / tech professional, we welcome you.
We have a place for everyone and all levels.
Practical and Project Hungry
If you don't like practical and working on real-life projects, DWTA is not for you. If you do, this is your home.
Wants to do something not just study
We don't want individuals who just want to study to get a paper qualification.
You can go to the other IT schools; they are available for that.
We are interested in individuals who want to make a difference. People who are studying because they want to use the skill they gained to actively develop solutions for the tech industry and the world?
2. Not Just an IT / Computer School, Not Training Everyone
DevWorld Tech Academy is not just a computer school for passing out paper qualifications to students who leave and never use their IT or tech ever again in their lives. DWTA is for developing aspiring tech professionals.
We have just four (4) intake sessions each year and admission processing is ongoing all year round for the next intake session.
We have a limited quota of students to accept each intake session; students are accepted on a first come first serve basis and based on your passion and plans for using the tech and career training we give them in the near future.
70% or more of our available study programs focus on emerging technologies and trends such as:
Artificial Intelligence
Data Science
Cloud Computing
Cyber-Security
IoT – Internet of Things
Digital, Graphic & Product Design
Modern Web & Mobile Development
Digital Business, Digital Marketing & Digital Sales
3. Training Entrepreneurs, Freelancers, Employees for the tech industry
When you enroll into DWTA, you are taught skills plus career path (that is, you get 2 in 1). Students of any of our faculties graduate as company employees, freelancers (independent contractors) or entrepreneurs in their field of study.
Every student who is admitted to DWTA is placed in an academic faculty (their field of study) and a career path faculty (their career path of how they will use the tech training in the near future).
So, we are not just developing and graduating tech paper experts. We are grooming, developing, mentoring and graduating tech employees, freelancers (independent contractors) and tech entrepreneurs.
4. Show me what you can do

This is what you hear among DevWorld Tech Academy's staff, students, and interns. There is no need for long talks and paper qualifications.
Here is a well-equipped laptop, just show what you can do.
We believe in practical and in doing. If you want to go into the real-world, being confident in what you can do at any task given to you; if you want to be practical refined and project hardened, then DevWorld Tech Academy is for you.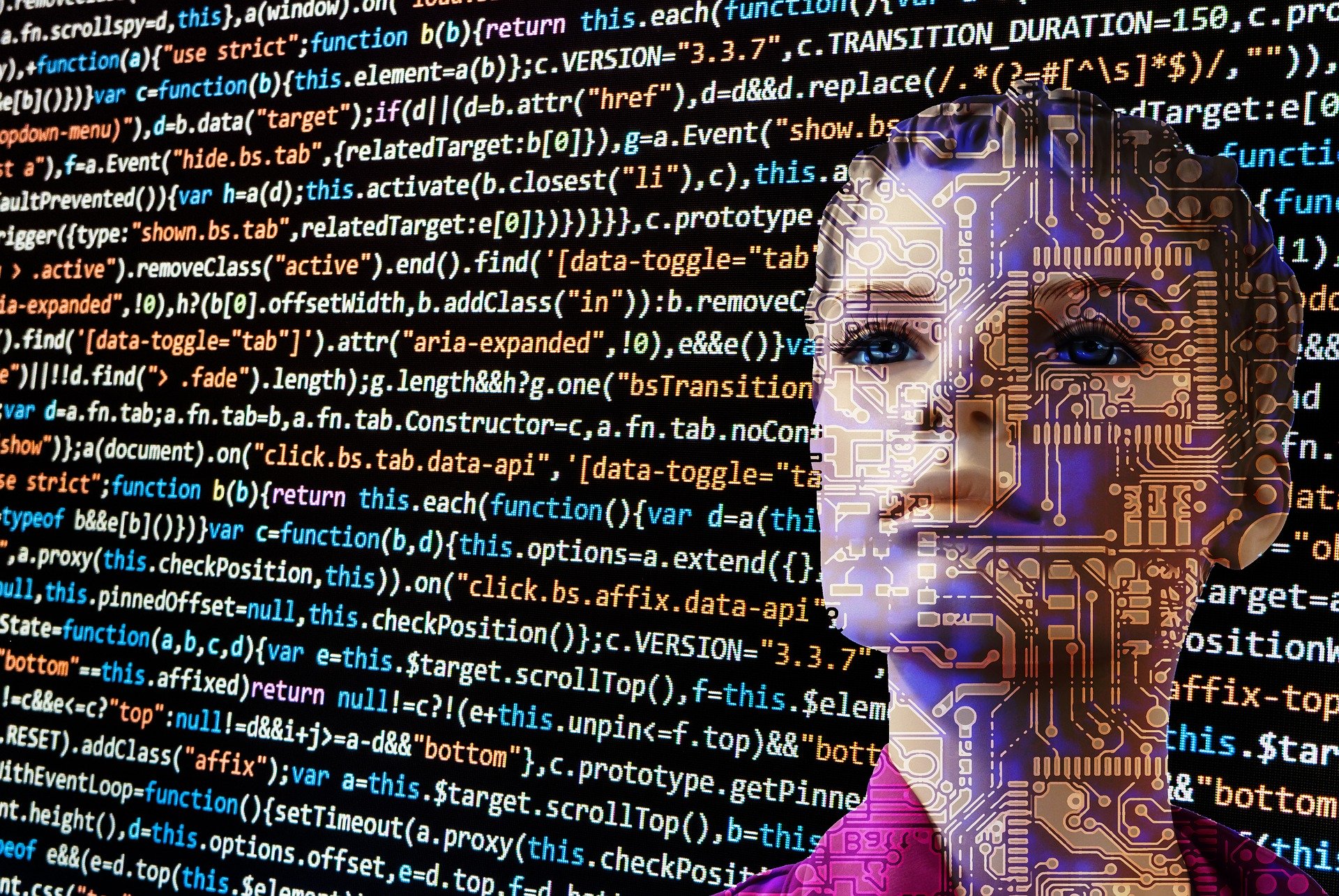 5. You Work on Real-Life Projects
In school practical and projects are not enough for us.
We want you working on real software, apps and solutions being used by real-world customers of various large companies even before you step out of our academy as a tech graduate.
6. Taught by USA & European Universities tech experts
While we so value practical and projects, we also do not neglect the theories. After all, you need the theories before you can proceed to all the practical and projects you want.
Hence, our students are taught regularly updated curricula being used by USA, European and Asian universities. This is done on the web and inside the classroom by their various instructors.
7. Our Tech Community mindset and consciousness
We require tech community consciousness and networking. All our students are placed in groups for various purposes, sometimes with their course-mates, other times with students from other faculties or career paths.
Some students can find themselves in up to 5 different groups such as project groups, career path groups, product & solution groups, etc to foster and enhance teamwork, team spirit, think-tank mindset, opensource mindset and awareness and so much more.
8. DWTA focus on Mentorship and Tech Exposure
Through events, seminars, field trips and visiting tech companies, our students are mentored, coached and taught by tech experts from around the world.
They are also exposed to trending tech and world-impacting tech products, services and solutions.
In addition, their project advisors are tech professionals and developers working in DevWorld, WealthBankers' tech division.
9. We sell good apps – We pay you
By default, projects carried by students studying in any school or university belong to the institution.
However, DWTA is taking a different route. Exceptional and marketable projects completed by our students are licensed or sold to companies and individuals from around the world and a percentage of the sales are given to the student(s) and their project advisor(s).
In conclusion,
These that I have discussed is all time will allow for today. By the way,  you can find out 7 Exceptionally Reasons Why DevWorld Tech Academy is Unique in this discussion. 
You are also welcome to visit us at our premises at Ashaley Botwe, Accra, Ghana and on DWTA's website. If you are inspired by what we do and the destination we are headed, we invite you to come join us as a student or a staff.
Our admission process is open all year round for the next intake session and we are always on the lookout to hire exceptional, passionate, hardworking individuals in any career field who aligns with our vision.
Thank you for listening to me today, talk to you again soon. Bye.